Cabaret Comico 2015
Cabaret Comico returns to San Francisco on Friday November 13 at 7:30 pm. Paul will once again be performing his own work as part of this festival dedicated to original, cabaret-style, comic songs. Inspired by our Italian cultural exchange partners at the Festival of the Shaman and the Showman in Vallecamonica, Italy, we will be holding this year's Cabaret Comico at the Italian Athletic Club in North Beach. Click here for tickets, or visit the New Performance Group Website for more information.
You are also invited to meet our Italian visitors and hear other local songwriters perform at Pena Pachamama on November 15, where a Songwriters Showcase and dinner will be jointly presented with West Coast Songwriters. For more information, see the New Performance Group Website.
Musical Cafe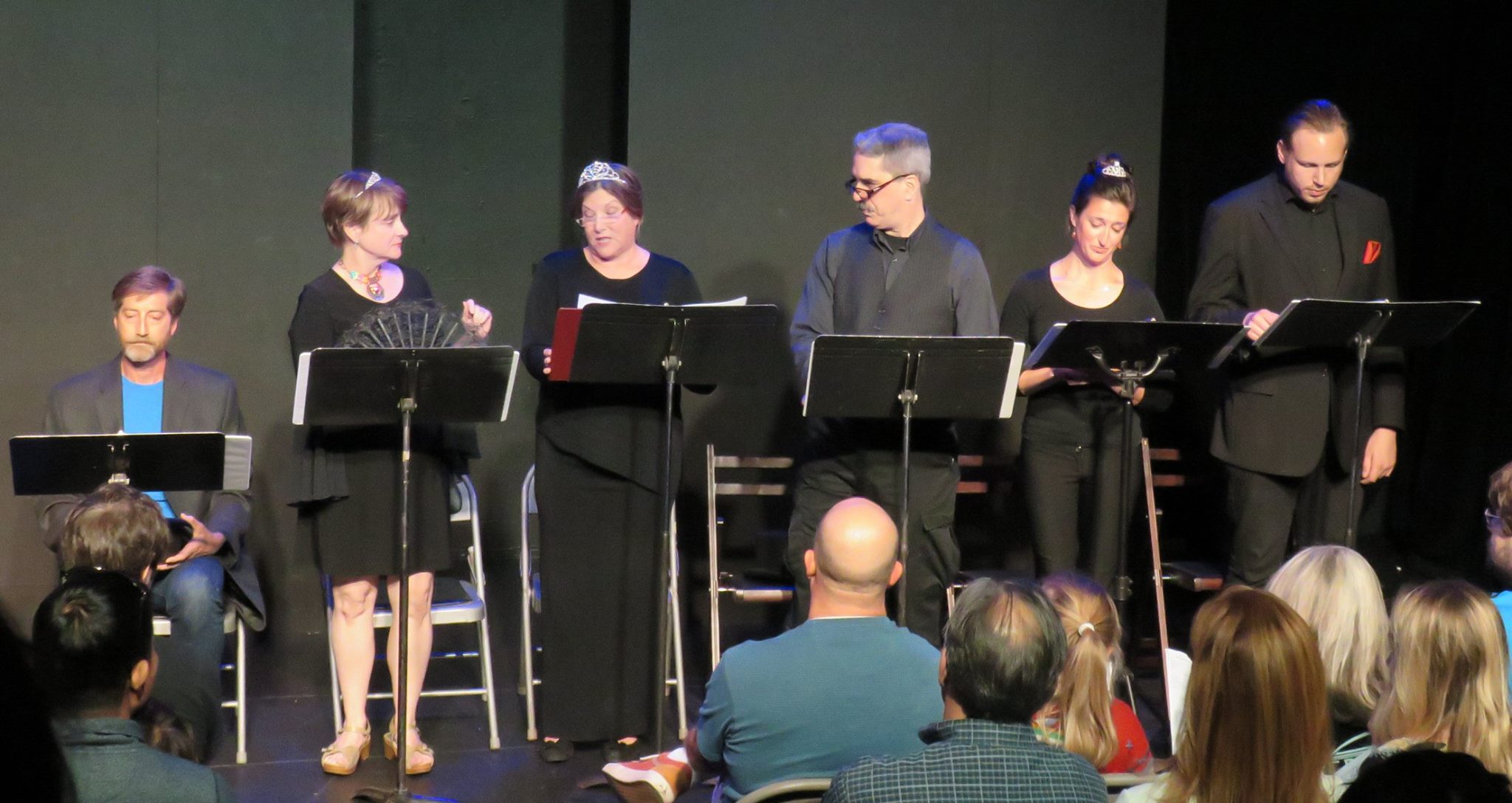 Photo Credit: Mark Sternberger
The second edition of Musical Cafe took place on May 3, 2015 at Stage Werx Theater in San Francisco. The show comprised staged readings from four new musicals, including Lord Arthur's Crime, a project Paul is currently developing in collaboration with writers Sandy Kasten and Jerome Gentes and composer Richard Jennings. Two of Paul's songs were performed: Dancing With the Angels and The Future Is In Your Hands. A demo recording of Dancing With the Angels can be heard on the Songs page.
Show Me Yours
Sheelagh Murphy sang Come On In at San Francisco's Alcove Theater in their April 2013 production, Show Me Yours - Songs of Innocence and Experience.
Paul James Frantz Songbook
A second printing of the songbook is in! Click on the image for details and for ordering information.
The book contains piano/vocal (solo) arrangements of the following songs:

At the Pearly Gate
Come On, Santa (Decorate My Tree)
Everything's Going to Be All Right
I Want to Sit Where Sartre Sat
The Ice in My Mojito
If People Like Me Marry
If Wisdom Comes With Age
Make Like a Prince
Poles Apart
Taking Charge of My Dream
Trolley to Nowhere
You Don't Know Nothin' About It
Your Call's Important To Us
Make Like a Prince CD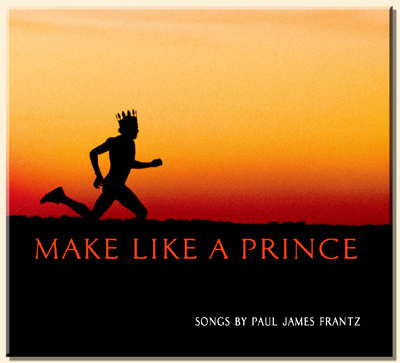 Make Like a Prince, a CD of original songs, is available at CDBaby, iTunes, Rhapsody and the Amazon MP3 Store.
To listen to song samples and to learn more about the CD, Click Here.
Lyrics and several free mp3 downloads are available on the Songs page.